Website Design & Consulting
Whether you're an individual, small business or a web designer who'd like to outsource some aspects of your business, Beana and her network of super-talented, super hero friends can probably help you make some magic.
Website Design & Consulting
Your website is an extension of yourself, your business and your brand. Your "digital skin." It should feel good. Authentic. It should inspire action, inform your visitors about your offerings and - ideally - convey something about your mission and values. Sometimes that's simple and other times it demands some distillation, some conversation, some innovation and some creativity to tell your story.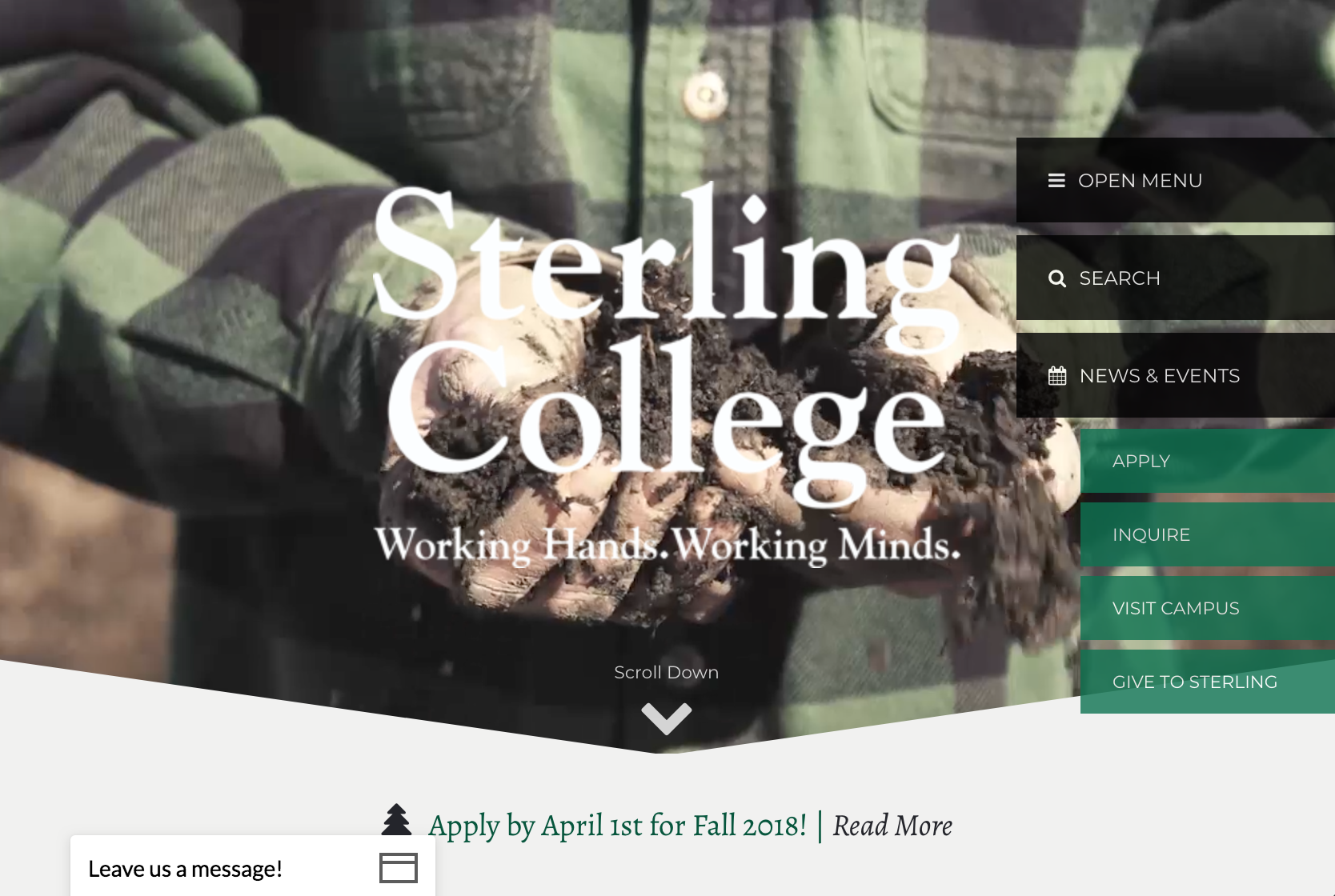 Concept | Budget | Design | Sub-Contractors | RFP & Negotiations | Project Organization | Content Creation | SEO | Analytics | Implementation | Testing | Launch | Advertising | Maintenance | Training & Tutorials
Read an article about the making of the Sterling College website here.
DESIGN & U/X
What does your site look like? Is it easy for visitors to navigate? Does it feel intuitive and organized? This is your site's first impression and you need it to hold your visitors attention. You want them to linger and explore. You want them to engage and, ideally, return. Aesthetics intersect with business objectives during the design and user experience phase and set the stage...
INFORMATION ARCHITECTURE
What information do you need to communicate to your visitors? What information do you need to gather from them? What are they most likely searching for? Is it easy to find? Thinking through how you share your information will not only determine how effective your site is for your visitors but how easy it is to maintain and how likely it is to be indexed by a search engine. Taking time to craft a well-architected website is a wise investment.
SEO
Search Engine Optimization (SEO) is big business and knowing the basics can go a long way to helping your website promote itself. What might a visitor to your website type into Google in order to find you? What are they searching for specifically? Identifying and then incorporating relevant search terms into your copy will help people find your site. Beana can advise you on the basics or can call in some big dogs to craft a comprehensive strategy, whatever you need.
PROJECT & CLIENT MANAGEMENT
Calling all web designers or marketing managers! Do you want some help with the 'front end' of your business? Would you like to receive standardized briefings, organized project plans, labeled collateral? Beana's sweet spot (and joy!) is translating client needs into a technical design concept. She's got the skills to build sites (and does) but loves to collaborate and would be happy to focus on the project management aspect of the work while you write the code. Get in touch if you want to talk about collaboration.
Do you have questions? Would you like to schedule some time to talk about your project? Drop Beana a line.